VSM HT SUBMERSIBLE MOTORS (6"-7"-8"-10")
Winding with PE2 + PA insulated wires, the VSM HT Submersible Motors provides superior performance compared to the other types of submersible motors. The HT submersible motors can reach much higher powers (about 20% more) than other submersible pump motors. These motors also demonstrate excellent performance at well water of 50 ºC. The abbreviation "HT" reprensents the first letters of " High Temperature " in English
FEATURES
PE2/PA insulated top quality winding wire
20% more power than normal motor
Excellent performance at well water of 50 °C
High resistance against voltage fluctuations
Longer lifespan
GENERAL FEATURES
Rewindable VSM motors up to 220 kW
High efficiency provides operation cost savings
Water coolant system
Flange with NEMA standards
Stainless steel shaft
Optional high corrosion resistive materials (AISI 304 – AISI 316 – Duplex – Bronze)
Max. ambient water temperature 70°C optional
Standard voltage 380/460V – 50/60Hz (Allowable voltage tolerance ±%10. )
Variable operation revolutions by frequency convertor (over 30Hz)
Availability to be operated by Soft-Starter
CW & CCW direction of rotation.
Rewindable, PVC, PP & PE2+PA winding wire. Our rewindable motors provides long service life.
Our motors can be operated horizontally if motors will be installed in open body of water (i.e pool )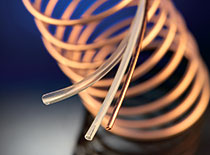 Excellent performance at well water of 50 °C. High resistance against valtage surges. 20% more power than normal motors.
Heavy duty bearings provides the option to revolve both sides, has the capacity to carry high thrust load.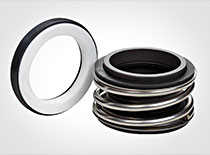 Although mechanical seal is optionally used by other companies, it is always used by Vansan as a standard, to prevent sand and other particles to get in motors to provide long bearing life.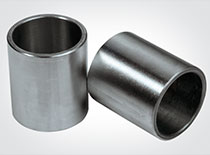 Chrome-plated and precisely machined bearing collets which are located in the radial bearings operating area, have great importance for bearing the rotor.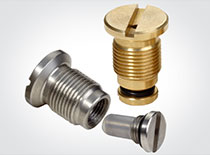 Pressure balancing checkvalves controls the pressure changes inside the motor. When the pressure increases, it throw water out of the motor. When the pressure drops, it filtrates the water inside well and gets it inside the motor by the help of this checkvalves to balance the pressure inside. That's why pressure differences inside motor never causes membrane under motor to blow up.